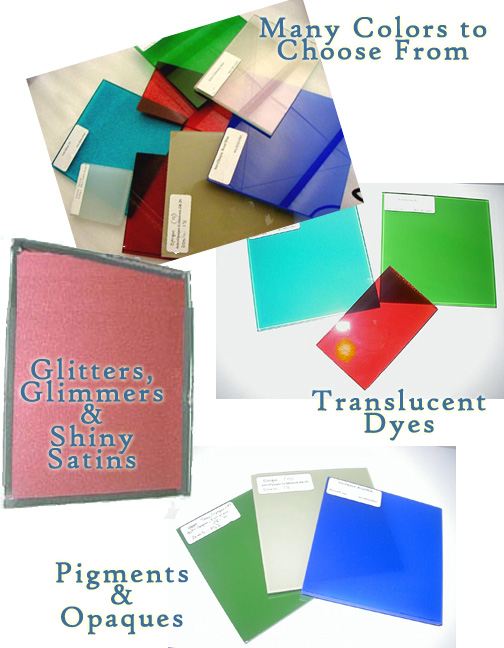 Zircon Corporation
322 Moore Lane
Collierville, TN 38017
(800) 343-0964
(901) 850-0561
fax (901) 850-0563
info@zirconcorp.com
© 2003 Zircon Corp.
All colors of the rainbow and every shade in between are available from Fircon. Our opaques, translucents and pearlescents help you create unique designs that will enhance your product line and expand your customer base. Like magic!
Ask about our shimmering new metallic films!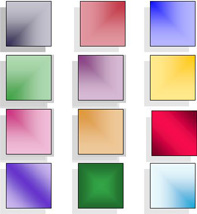 Decorative
Dyes & Tints - Colored laminates are made with Astrocure® resins by adding dye concentrates to the activated resin prior to applying the resin between layers. Using Zircon's 12 dyes, you can produce a spectrum of shading and colors that cannot be acheived with colored glass, all produced at very low cost.
Pigments & Metallics - More than 35 distinctive pigments are available for addition to Astrocure® resins to create various decorative effects and for Spandrel glass fabrication using ordinary float glass. By varying the concentration of the pigment, you can produce interlayers that range from totally opaque to translucent.
Pearlescents - Thirty-five pearlescent fillers are available for addition to Astrocure® resins for special decorative effects including iridescent and metallic type glass. Popular uses for Zircon's pearlescent fillers include shower doors, shower enclosures, cabinets and table tops.